About me
I'm Violeta Brie - Vio for short, a makeup artist living currently in Bucharest, Romania.
You can usually find me on filming sets for commercials or movies, because I love the energy and passion of the actors and crew, and enjoy capturing it on gorgeous natural looks.
Wherever I go, I bring with me dedication, hard work, passion for my craft and attention to health & skincare.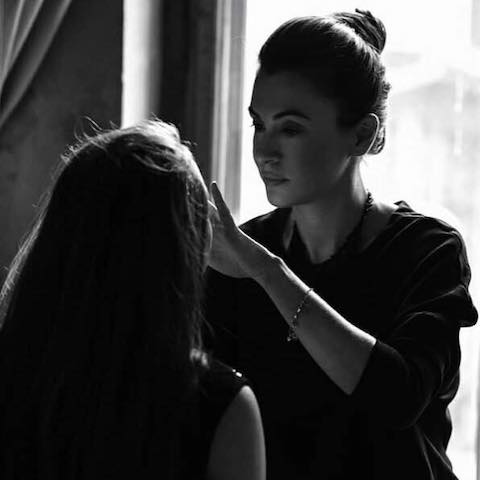 Specialized trainings
graduate of MakeUp Atelier Bucharest, 2017 class
followed Andra Manea GoPro Academy class, Bucharest, 2018
I learned from the best
For multiple projects (listed below) I was assistant to some of the top MUA's in Romania, such as celebrity makeup artist Dana Petrina and Andra Manea, official MUA & brand ambassador of L'Oreal Romania.
---
Primary or assistant MUA on:
Photo shoots
photo shoots with A-list photographers: Alex Galmeanu, Edward Aninaru, Marius Baragan, Bogdan Moldovan
Fan Courier
Femeia (Woman) magazine
Baneasa Shopping Center catalogue
Etic.ro catalogue
Video & Film
X-Factor Romania, 2017
Horia Brenciu music video
Regina Maria a Romaniei long feature film (partial)
Commercial videos for top brands
Coca Cola
Fan Courier
Aslavital
MedLife
Fan Courier
Fanta
Ciucas
Events and fashion shows
Beatrice Atelier
Obsentum launch
L'Oreal Colour Trophy 2018
L'Oreal Look & Learn with Berni Ottjes, 2018